I Dezign Melbourne Photography
About me


IDeZign Photography specializes in Wedding and portraiture photography.
We focus to capture your special day and event, with a variety of classic, journalistic, and candid photos with friendly, professional and experienced service!
I will transform your wedding day into beautiful collection of gorgeous and natural photos with artistry passion and elegant flair, giving you images to cherish for years to come.

With more than seventeen years of experience as a photographer and graphic designer,l am driven with love for people and life, and with all the sentimental undertones of a romantic at heart!

"As an artist, l love attention to detail and to convey people's emotions and events. It's exciting to to be part of such a wonderful love story.

Having been a bride myself l remember how overwhelming everything can get. I understand the importance of your special occasion and endeavour to help the events flow with fun and easeas the events unfold.
Choosing a wedding photographer can be daunting, and l value and
honour such a priveledge to be entrusted with one of the most significant days of your lives.

With my professional knowledge, experience and creative flair, l wish to assist, all your individual needs.
With a variety of stylised packages that are affordable and effective to maximise your coverage requirements.
Let's make this happen for you!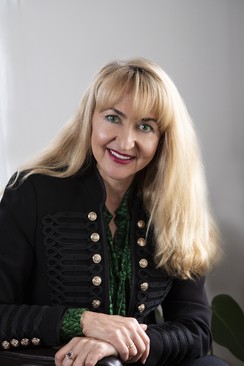 With a Bachelor of Arts Degree in Visual Communication of Graphic Design and Diploma in Photography, l personally take great pride in designing each album individually, with unique artistic style, for every couple.

Working closely with a gifted team of professional videographers and drone operators, just as passionate about providing couples an amazing creative and professional service.
We aim to capture your day with care, and bring the same level of passion and professional expertise to every project, event, and wedding celebration.
With over 15 years of experience, IDeZign Photography acknowledges all our clients with great honour and appreciation to be entrusted with such a special event!